5 Best Filippo Loreti Watches To Buy On Sale
Last Updated on January 6, 2021
This is a good season to get some of the best men's watches on sale. However, the problem is that there are always too many options to choose from. As you know already, there are several manufacturers and fashion outlets offering men's luxury watches on sale. But you can't trust everyone.
Indeed, the chances of buying fake men's designer watches or poor quality luxury watches are high. This is one of the major reasons it is advisable to stick to a known brand when shopping for men's watches discount sale. Are you a bit overwhelmed? Don't worry; we are here to help. We will always insist that you buy quality men's watches from Filippo Loreti.
Why Filippo Loreti Watches for Men?
There are many reasons we recommend Filippo Loreti watches over the options around. For a start, we know how each and every watch is made and can vouch for their outstanding quality. Here are other reasons to trust men's watches from Filippo Loreti:
They are not mass-produced
This is where Filippo Loreti watches differ from other brands. They are not mass-produced and marketed like other brands. Instead, the company takes orders from genuine buyers and produce just about the number of watches for these buyers. This means they are always just a small amount of FL watches in stock.
They are not sold through middlemen
Filippo Loreti cuts out the middlemen and sells watches directly to their customers. This means several things. For a start, you can be sure that the watch you are buying is original. Some unscrupulous middlemen sell imitation and fake watches at the price of the original version. In the case of FL watches, there are zero chances of imitation products. Again, the quality is unbeatable.
They are affordable
For the most part, this is the benefit of the point above. Since there are no middlemen to add margins to the price of Filippo Loreti watches, they are super-affordable. This is unarguably the best brand to consider buying if you want high quality for the most affordable price.
Which Men's Watches to Buy on Sale?
Now that we have established that Filippo Loreti is the best brand to trust, which particular watches should you buy at the moment? We have five suggestions for you:
1. Odyssey Two Tone Gold Blue Link Watch for Men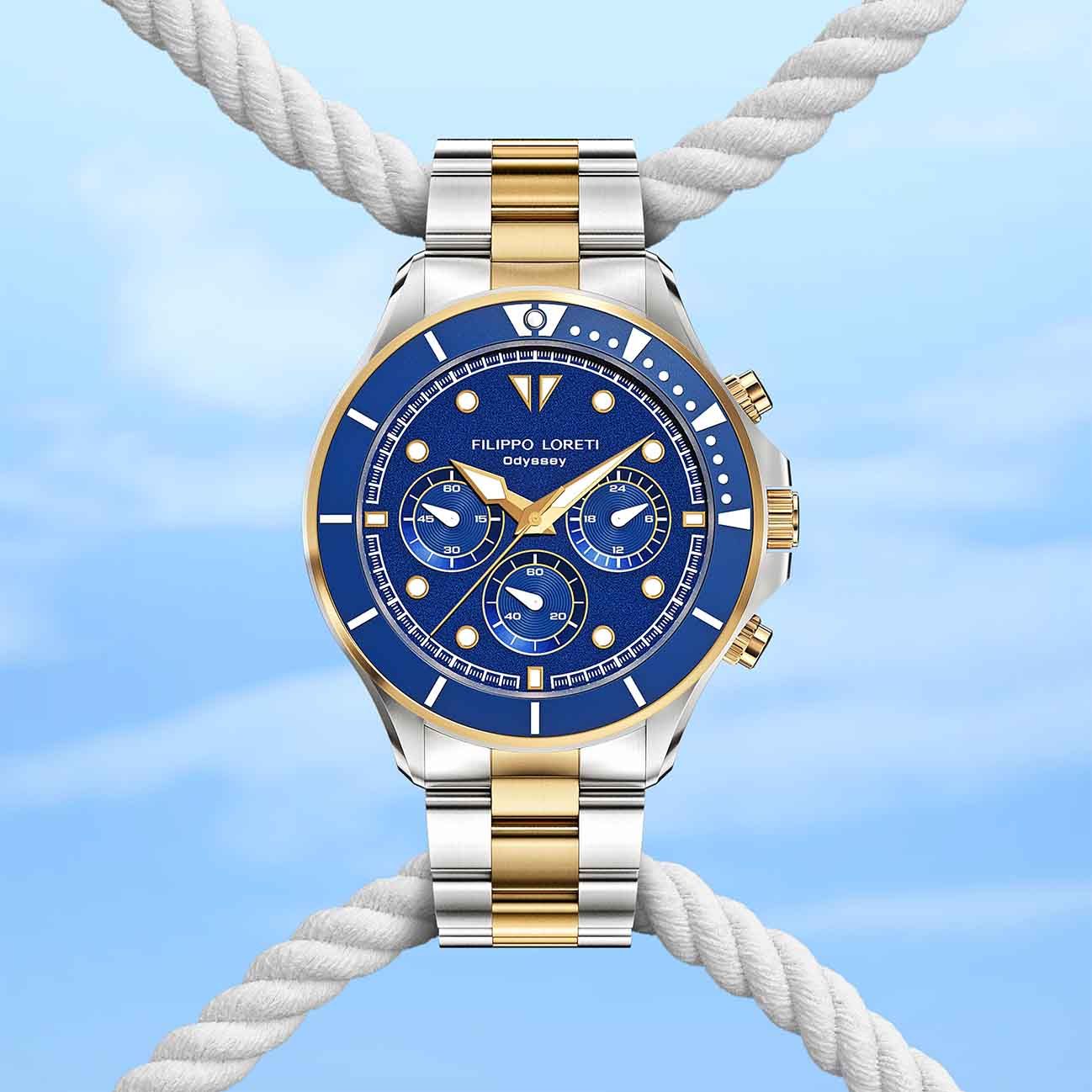 Like the other watches recommended here, there are so many things about this watch that it will be difficult to highlight all. First, it is aesthetically pleasing. It is one of the watches you can always be proud of, regardless of your outfit and occasion. Again, it is super affordable right now.
2. Okeanos Green Steel Link Watch for Men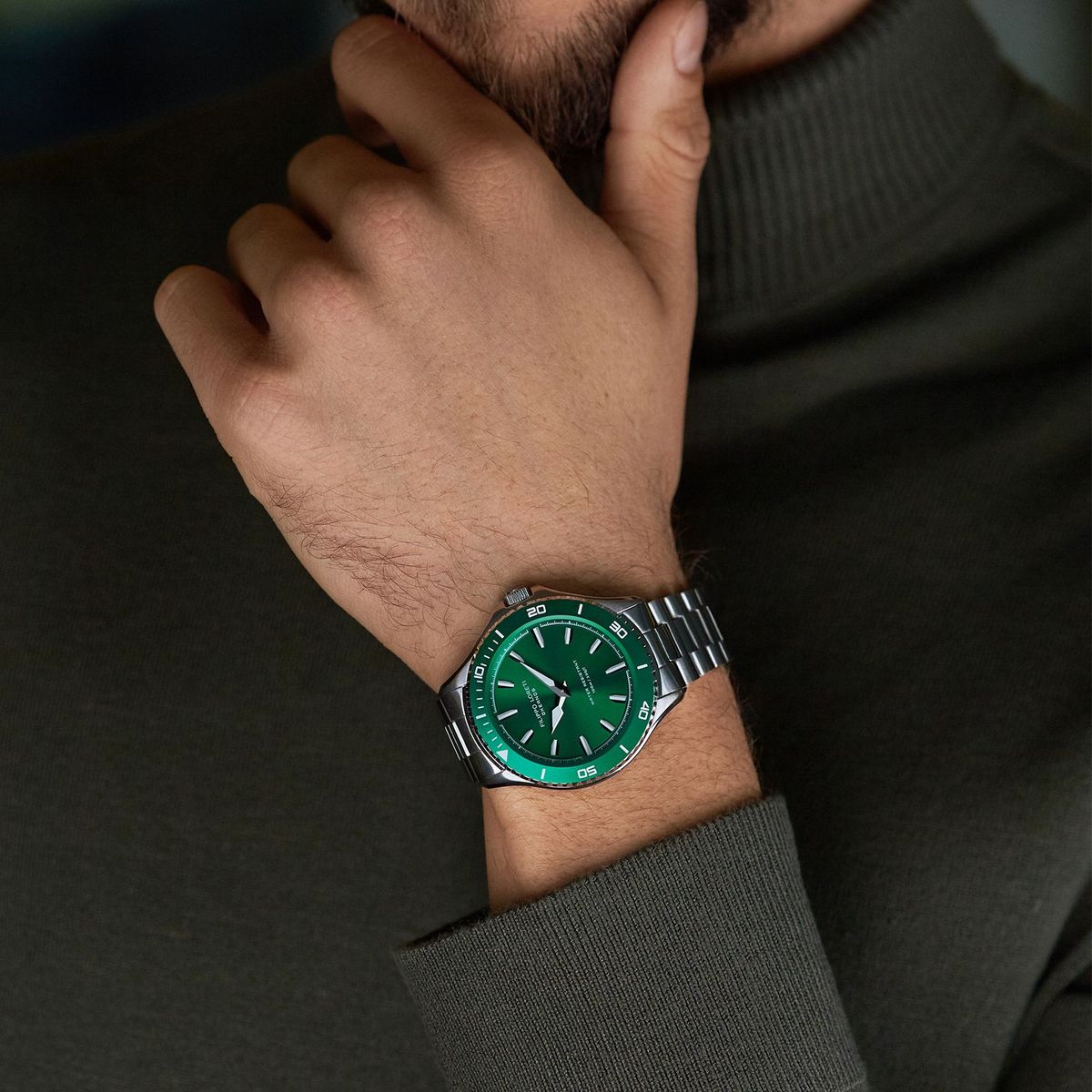 There is something mysteriously sweet about the way this watch is designed. It features a simple green dial with minimal design. It has luminous hands and indexes to enable the wearer to read the time clearly in any lighting condition. There is a sapphire coated mineral glass to protect the watch from scratches and prolong the lifespan and good looks.
3. Ascari Grand Prix GP 1953 Watch for Men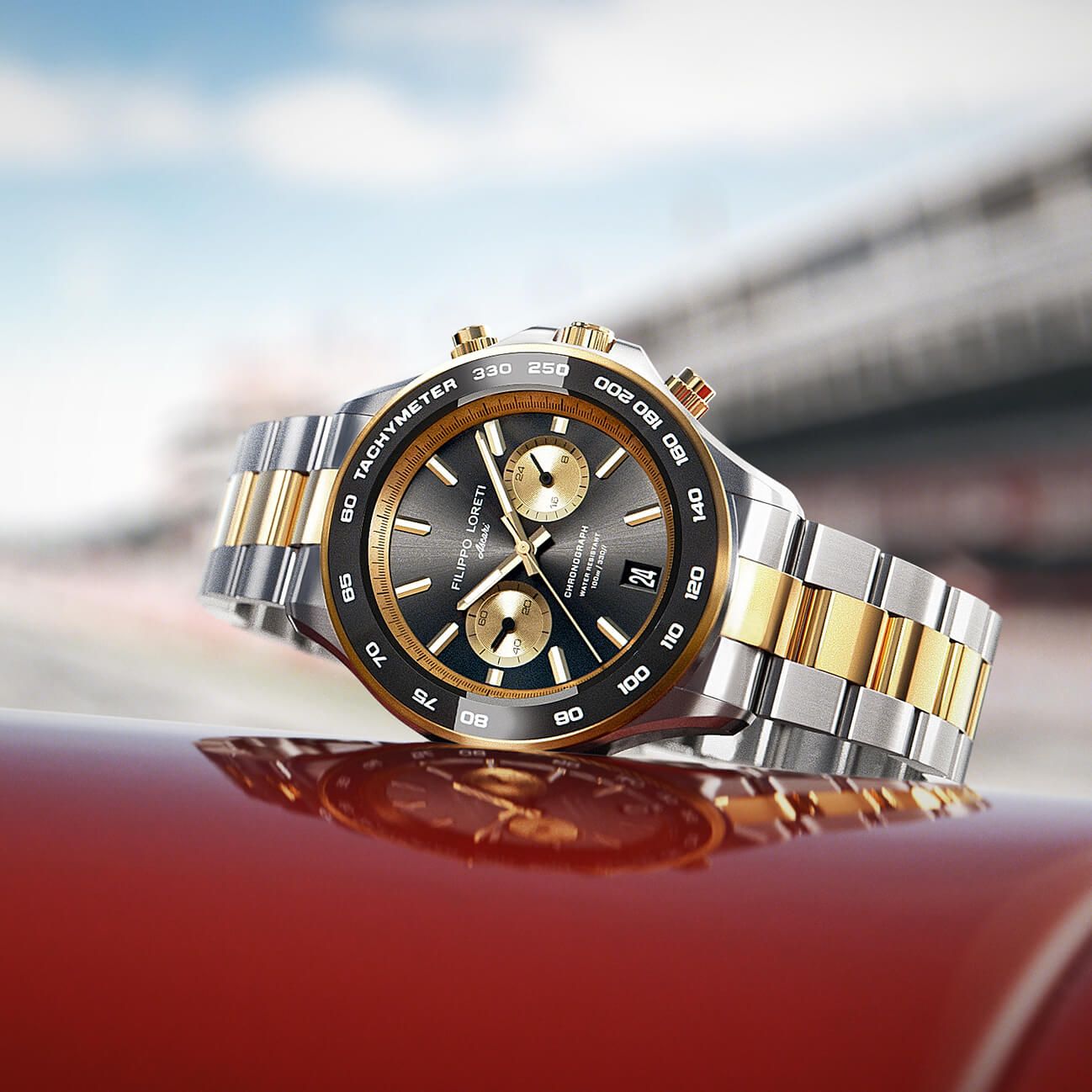 Inspired by one of Italy's most beloved sportsmen, this is a top chronograph watch every sophisticated man must have in his collection. If you don't own it already, this is a great time to get it at an incredible price. The technical mastery is obvious from the tachymeter scale inscribed around the rims.
4. Venice Moonphase Blue Gold Watch for Men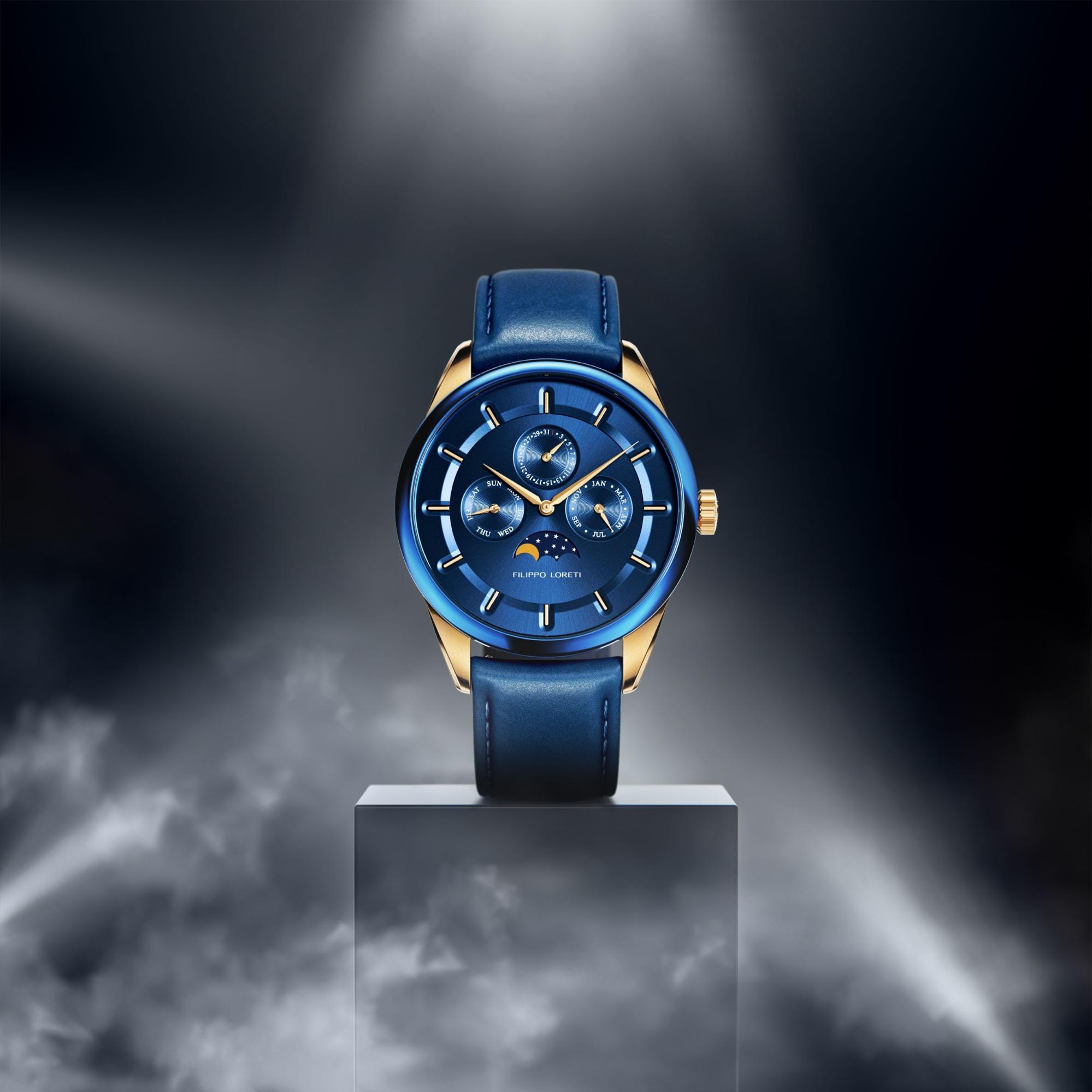 If you want a beautiful and trendy watch, this is a great offer from Filippo Loreti. The design is spectacular, to say the least. The blue dial is so beautifully crafted that it will catch anyone's attention in an instant. The moonphase complication is another attractive feature, adding some sort of sophistication to the design. It is certainly one of the very best men's leather watches on sale anywhere.
5. Venice Rose Gold Blue Automatic Watch for Men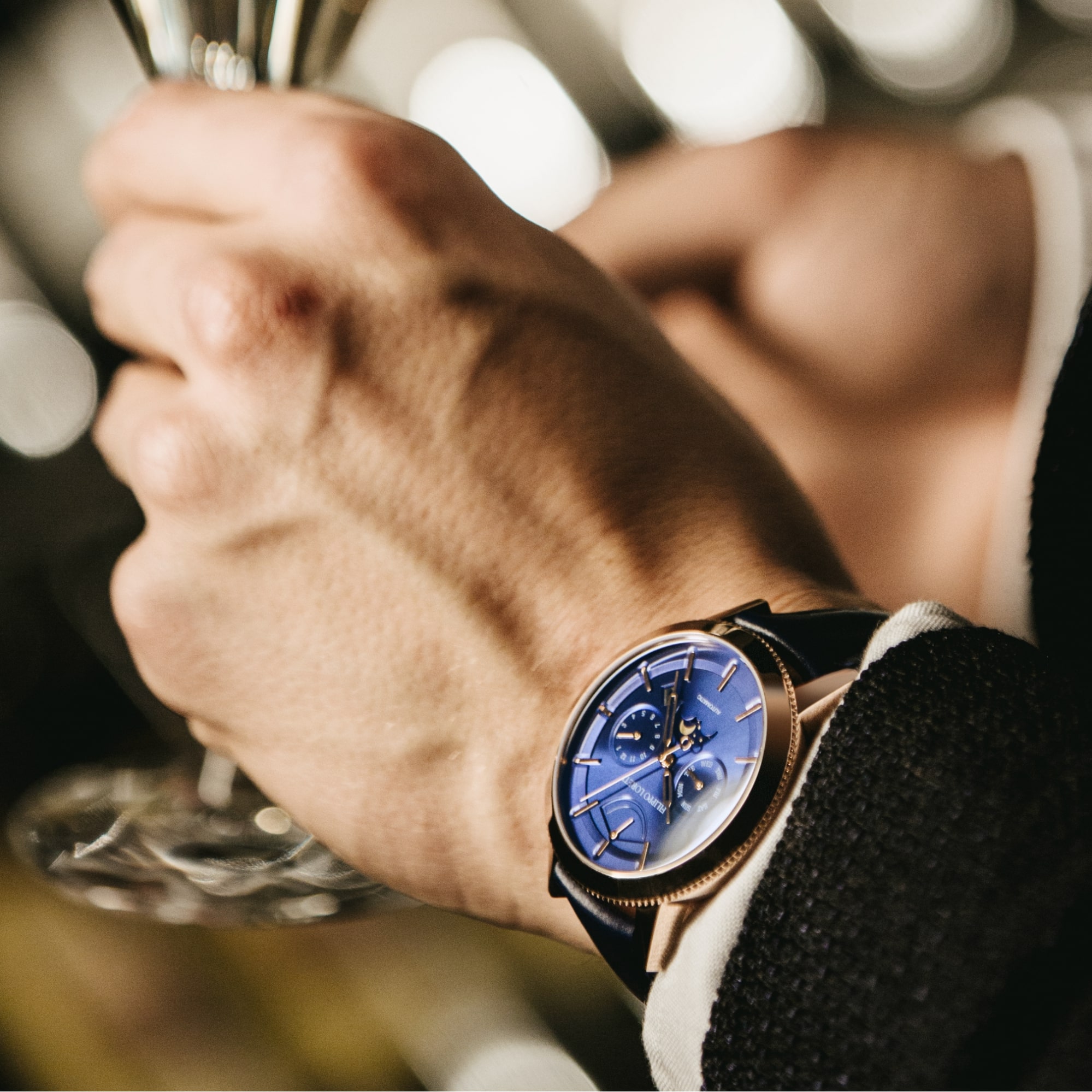 This is the watch to settle for if you are looking for men's luxury watches on sale. It is an incredible watch that is currently available at an incredibly discounted rate—something you can only find with an innovative watchmaker like Filippo Loreti. A Rose Gold Automatic watch, this watch has a big, bold blue dial that will impress anyone. It also has an elegant moon and sun dial for an added touch of sophistication.
Conclusion
It is not often that you will find a list of incredible watches available at highly discounted prices. Filippo Loreti is known for making that possible. Once again, they have done it with several amazing watches. If you want to consider other options besides the five incredible watches above, check their collection of men's watches on sale on their official website.