Shojon's Media Empire and How He Built It
Last Updated on March 5, 2021
Who Is Shojon?
John Shownmi, better known by his creative name Shojon, is a British Musician, Sound engineer, songwriter, film producer, and entrepreneur.

John rose to prominence after the media expansion of his company That SP Studios and the development of YouTube platform Aftersessions featuring some of the biggest music acts worldwide.
Full Name:

John Shownmi

Popular Name:

Shojon

Gender:

Male

Parents:

Unknown

Siblings:

3

Birth Place:

London, UK

Nationality:

British

Ethnicity:

Nigerian and Jamaican

Education:

Blackheath Bluecoats CE




Christ the King Sixth Form College

Marital Status:

Single

Wife/Spouse:

N/A

Children:

N/A

Dating:

N/A

Net Worth:



USD 1 million (as of January  8, 2021)

Source of Wealth:

Singing, songwriting, media company, entertainment music outlet, record Label, and other ventures

Height:

6ft (182m)

Weight:

75 kg; In pounds: 165 lbs.


Early Life and Career Information
Shojon hailing from South East London, Greenwich, Founder of That SP Studios & Aftersessions (British Entertainment Outlet). Shojon began recording his friends in his bedroom studio in his teens.
Shojon engineered a viral song titled 'One Day I Went to Lidl' in 2007, Which featured in UK National News; ITV, and the evening standard. In 2011 he mixed and mastered Saskilla's 'The Younder Experience' mixtape hosted by DJ Semtex2013 Engineering for Dot Rotten's (Zeph Ellis) Minfection EP. 2014 He engineered Kid Bookie's 'Evolution part' song, featuring Samantha Mumba, Lady Leshurr,  KXNG Crooked, and Kuniva (D12).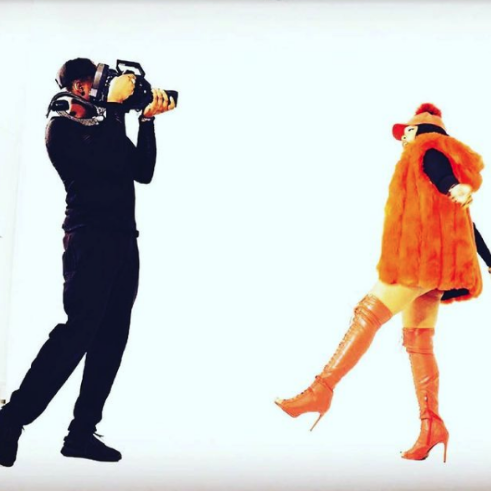 Expansion into Media
The young founder created YouTube Platform Aftersessions which features exclusive content from Trey Songz, Ciroc Boyz, Ghanaian music artist Sarkodie, UK X Factor Contestants,  and UK rappers Wretch 32, Yungen, and Lethal Bizzle.
The media studio's expansion saw Shownmi working on a variety of projects including coverage of Westend clubs and festivals around the UK featuring footage from Geordie Shore, The Wanted, and The Vamps.   
John helped curate a number of shows on the YouTube platform including 'Cover Sundays' with X Factor contestants Rough Copy and 'Kix TV' featuring Katy B, Silento, and Becky Hill. BB Live hosted by Lisa Maffia featuring Gabrielle and X factor contestant Vince Kidd.
As well, the production on Uncle Rafool's 121 web series, featuring South African rapper AKA, Tion Wayne, Ms. Banks, and Shaybo. Collectively giving the media mogul Shojon, millions of views to his name.
That SP studios also saw contractual work with the Canary Wharf Groups 'Cognicity' program and was producing brand videos for Knomo, along with Lauren Pope's Summer collection "In The Style" 2014
Shojon Music Artist
In Late 2021 Shojon released collaborations with Caszack and Stan B entitled 'Contemplate'   in addition, a song with Bando Black and Larry BUXXX entitled "'Right Back' which was performed at the O2 Islington 25th January 2021. His collaboration with Ginga C 'Cough Cough' premiered on Link Up TV that summer.

Shojon on February 12th, 2021 released the debut single Theorem with LIFA and Hollywood Gold Award winning music video later that year on November 27th. And is set to release "Greenwich Views" EP 2021
Philanthropy
Shojon has worked with a number of Charities and Organisations on projects that aligned with That SP Studio's goal of making a difference, and in doing so became distinguished within his local community. 
John's adroitness saw his contributions in an array of projects, he sponsored the youth team Eltham Town FC providing That SP Studios branded kits and equipment for the team. Another youth venture John embarked on was Woolwich Tramshed (Previously GLYPT) In2music's 'Music Business and Performance' youth workshop.
Commissioned by Peabody John created a visual art piece for the 47th Thamesmead festival celebrating works filmed in Thamesmead entitled 'This is Thamesmead: 47 Years On Film' choreographed by Adriana Marques with music from Kid Bookie.  
Shojon also assisted in the launch of RTM FM Radio with Thamesmead Arts and Culture Office (TACO) and was given 48 hours of airtime a week which he used to give local creatives a platform for their own show. 
December 2021 Shojon commissioned the Shojon chocolate bar in aid of Mind Charity to raise awareness for Mental Health and created the fundraising campaign 'Chocolate For The Mind'.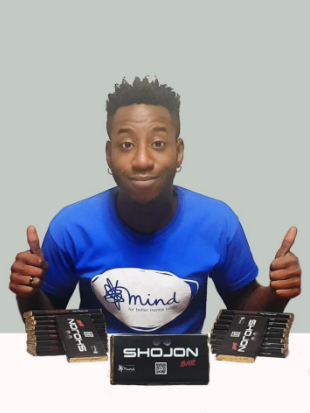 Famous Quotes by Shojon
"Some things take time like fine wine, forfeiting is optional" 

 

"We are the cornerstone and capstone of our own design"

 

"If it's been done before, then there's nothing stopping me doing the same" 
Conclusion
Shojon's expertise and influence in the media and entertainment industries are honored and respected more than many others in his field. He has his consistent passion for music and community to thank for his success thus far.